Korcula enchants with its timeless beauty. The old town is incredibly steeped in history. Marco Polo was born here. The laguna with its numerous small islands invites you to linger.

You find all around Korcula nice beaches and great protect anchor places.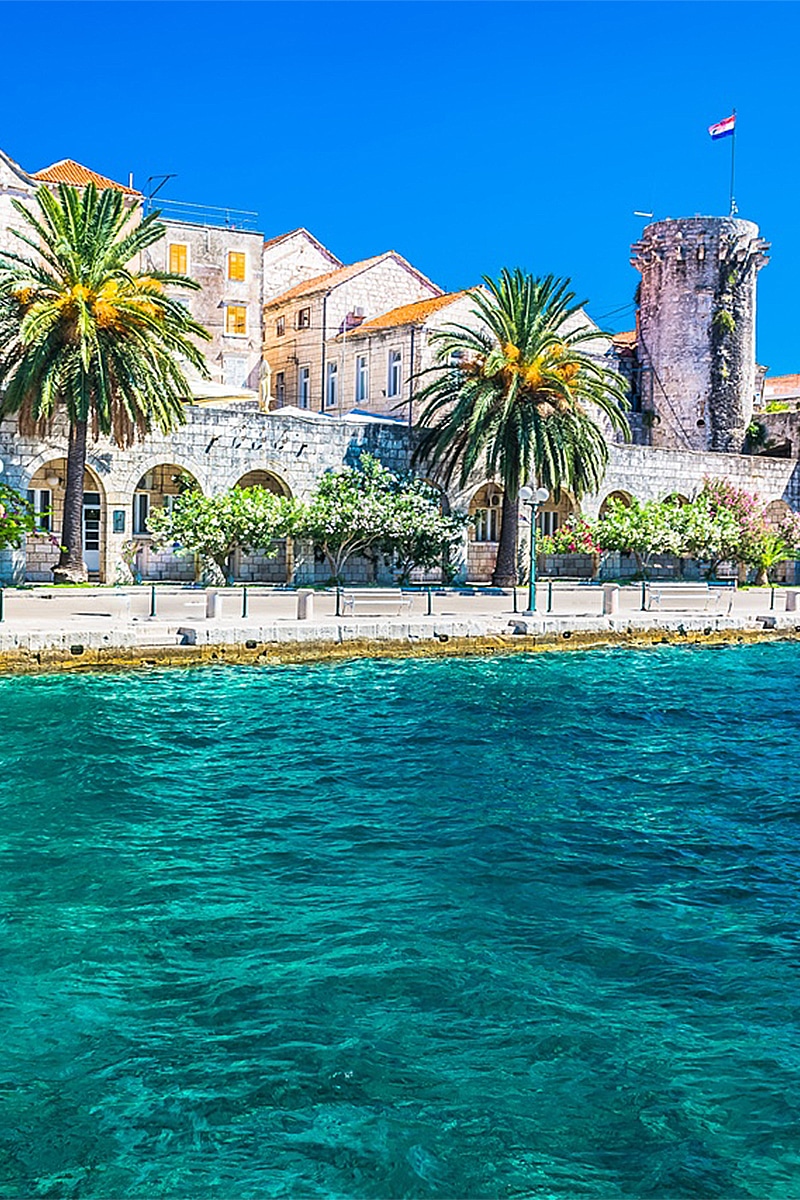 The sixth largest island in Croatia, Korcula is 20 miles long and rather narrow, between 4 and 5 miles wide on average. This island is known for its dense forest and the ancient Greeks called the island Black Korcula (Kerkyra melaina) for this reason
The main resorts are Korcula Town (people call it "Little Dubrovnik" because of its medieval squares, churches, palaces and houses), Vela Luka and Lumbarda. There's also smaller towns and villages dotted around on the island for those looking for a more secluded holiday.
Korcula

Gallery

 the ancient Greeks