Discover a new World
Far away from the tourist mass flow, cross the oceans with your own ship, discover hidden beaches and experience the nightly starry sky on the sea.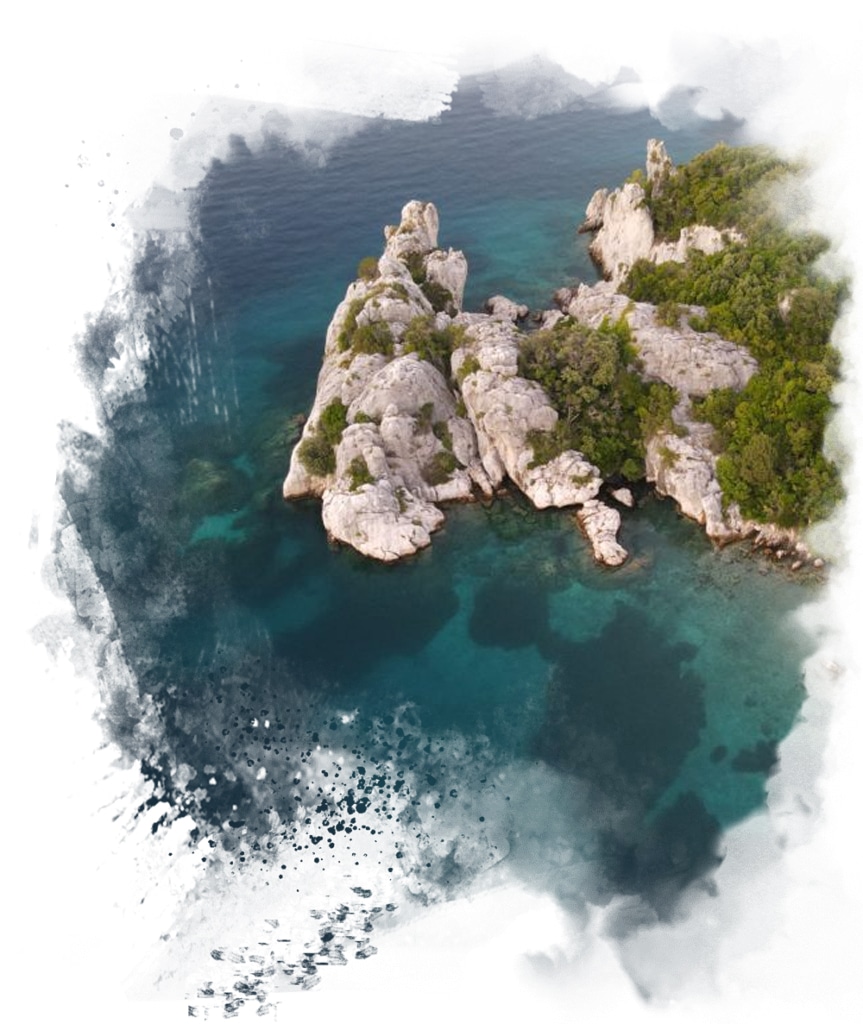 Swimming, diving, fishing, wakeboarding, waterskiing, visits to the land or simply relaxing !
Experience unique individual holidays with us on our generously equipped catamaran X 5000 – an exclusive comfort sailing ship for a maximum of six guests with three double cabins including shower.
Whether in twos, threes or as a small group: you decide how you want to spend your holidays with us.
Please note the different booking options. Plan Your Perfect Trip With Us
For your activities in and out of the water there is a complete range of equipment available, such as 2-person kayak, wakeboard and water ski, stand up paddles, snorkeling and diving equipment, a variety of inflatable swimming cushions and deep-sea fishing gear ensure that you will always have something to do.
Now you can book our small floating "luxury hotel" exclusively with the entire crew. This means that your culinary wishes, for example from the diverse realm of Mediterranean cuisine, are also catered for on board (see offer "Service Boutique Hotel").
Spacious cabins with storage space, conditioning and TV
Bathroom with shower and electric toilet
Kitchen equipped with full material
Minibar, lounge space and WIFI
We look forward to seeing you!
Make your dream come true and make it your own personal and unforgettable holiday
experience.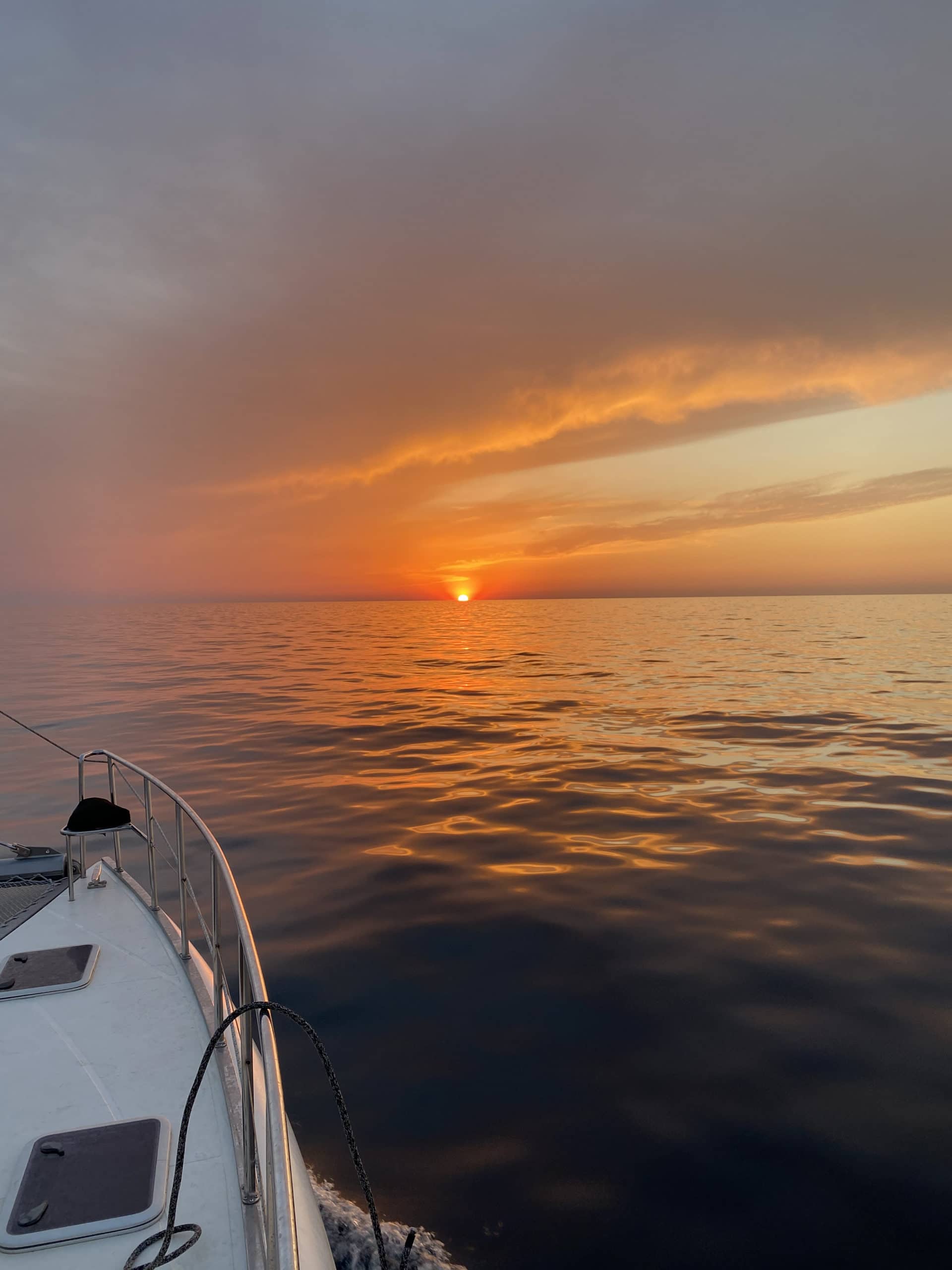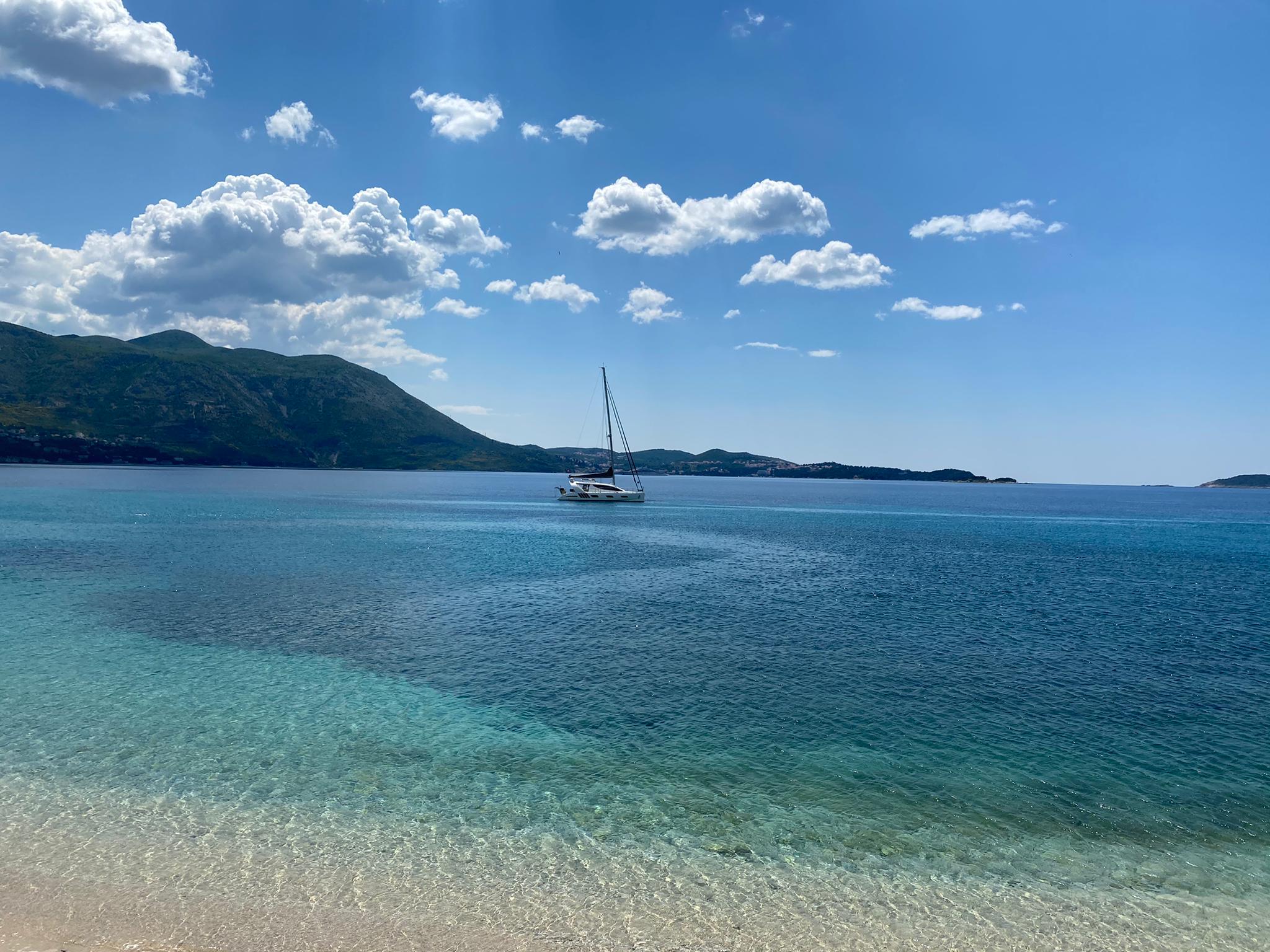 format_quote
We started on Saturday, August 28th, 2021 from Kupari during a refreshing summer thunderstorm. Then we enjoyed sunny weather while cruising north. The various bays and the island of Mijet are really fantastic. We enjoyed a great dinner at "Tonis" Restaurant. Another highlight was the underwater world in the small bay. Then we went to the pretty town of Korcula which was the turning point of our 6 day trip. With the wind behind us we went south again. I found it particularly nice to only move forward with the wind. I really enjoyed my life on the ship and I can only recommend this experience. The repetition factor is high in any case. Big thanks for this adventure 🙂
format_quote
format_quote
We had a lovely time on pearl. Marco is a great host and a experienced captain. We've felt safe at all times. The boat is a real pearl, fully equipped with lots of details . The rooms are spacy and clean. Food was amazing, excellent chef. I can only recommend that wonderful experience.
format_quote
format_quote
I would like to thank you very much for the trip. The trip was very instructive for me in both nautical and human terms. I would be happy to recommend you and look forward to the next trip with you.
format_quote
format_quote
A trip with the Pearl will fulfill your wishes! Thanks to his experience and personal contacts with locals, skipper Marco knows the most beautiful anchorages, picturesque coastal towns and great restaurants on the Adriatic. You can spend comfortable days on the Pearl in the spacious cabins. Regardless of whether it is a sailing trip or a vacation trip, unforgettable days are guaranteed. Thanks for everything, Marco!
format_quote
format_quote
The breathtaking Pearl under the competent management of Captain Marco is the perfect team for the safe and entertaining sea route to new horizons. Whether professional competence, a unique bay or a party on the boat, the sympathetic and cool RYA Yachtmaster conjures everything up with ease. Nothing else, just Pearl. I'll be back
format_quote
format_quote
The transfer trip at the end of the season of the Pearl started in Dubrovnik and initially took us south-east to Montenegro. From there we went across the Adriatic back to Italy, where we anchored a few more times and visited pretty coastal towns before we reached the port of destination in Ravenna. Thanks to Marco - our charming and very competent passionate skipper - the trip turned into an unforgettable trip experience with interesting conversations, fine food and lots of fun. The unfortunately rather unfavorable wind conditions were not able to spoil the good mood on board in any way. I will certainly be able to draw on the wonderful memories for a long time to come. Thank you very much, Marco!
format_quote
format_quote
These holidays were an incredibly beautiful experience. Traveling the islands with the own yacht was a new experience for me. Everything was perfect. Thanks to Marco for an unforgettable trip. We will be back.
format_quote
format_quote
Beyond the magnificent landscapes and the lessons that you shared with me, I would especially like to tell you that it is a privilege for me to have met you and to have been able to travel a long way with you on a magnificent boat. , we did miles but we also advanced in our state of mind with an unforgettable life experience for me. Thank you for sharing this moment with me and I hope to see you again to vary the pleasure
format_quote